Mar 30, 2023
Conference "SEPCA countries in the fight against Cybercrime"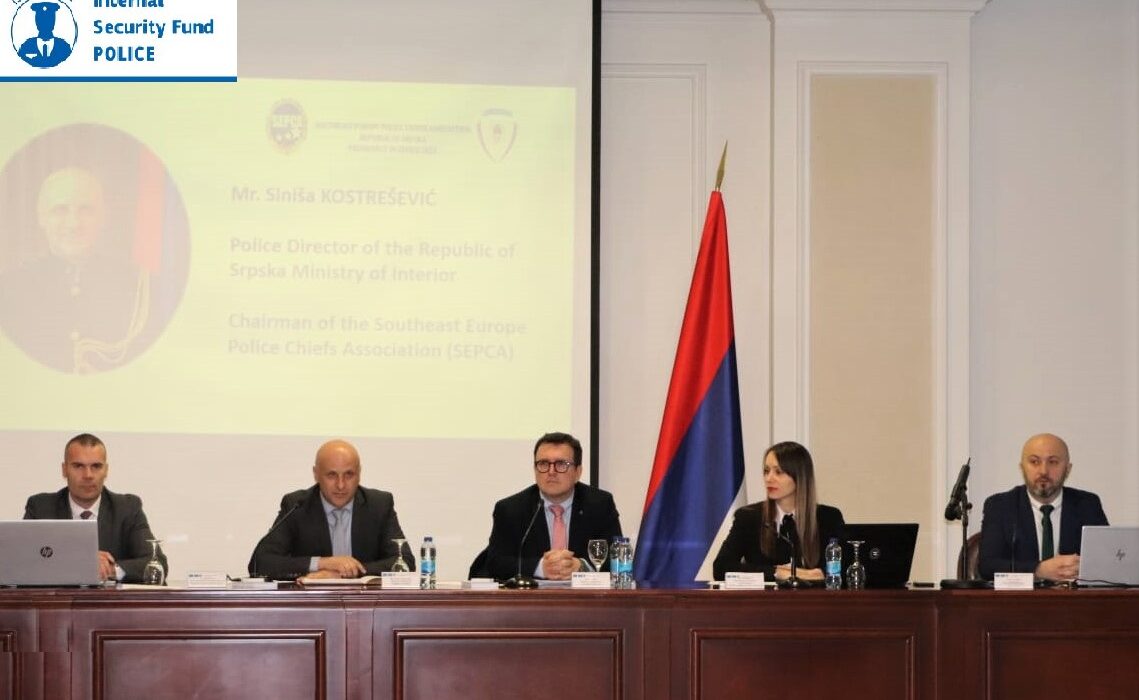 On 28 of March 2023, the Republic of Srpska SEPCA Presidency organised together with the Criminal Intelligence Service of Austria and iPROCEEDS-2 Project the Conference "SEPCA countries in the fight against Cybercrime" that took place in Banja Luka.
The Police Director of the Republic of Srpska Ministry of Interior, Mr. Siniša Kostrešević opened the event and emphasized the importance of bringing Cybercrime Experts from SEPCA member states and Austria to share their best practices on fight against this phenomenon. He mentioned that "Cybercrime is a growing concern in today's digital age, and it's essential to have experts who can provide insights and solutions to address this problem. The goal of today's the event is to share the Ransomware cases and other types of Cybercrime that affects every SEPCA country and to acquire a superior understating on Ransomware investigation tools, channels for information exchange, cooperation and joined response mechanisms".
The SEPCA Regional Coordinator, Project Manager of the Criminal Intelligence Service of Austria, Ms. Elena Gherta specified that the "Cybercrime is a global threat and the SEPCA region is not an exception. As the criminals are developing new modus operandi, the same thing should do the law enforcement agencies by enhancing their capacities to fight crime and in this case is Cybercrime. International cooperation is crucial, while in most cases, cybercrime has a transborder nature and besides that is highly developed and dynamic due to the rapid improvement of computer technologies. Therefore, it is important to share the methods and investigation tools on fighting Ransomware and to come with some proposals for boosting the capabilities to deal with Ransomware cases".
Mr. Daniel Cuciurianu, Project Manager, Council of Europe, iPROCEEDS-2 Project highlighted that "all SEPCA member states are part of the Budapest Convention on Cybercrime that seeks to align national laws, improve investigative techniques, and enhance international cooperation to prevent and combat Cybercrime".