Nov 17, 2022
Meeting in Romania of the heads of structures for countering organized crime in South-Eastern Europe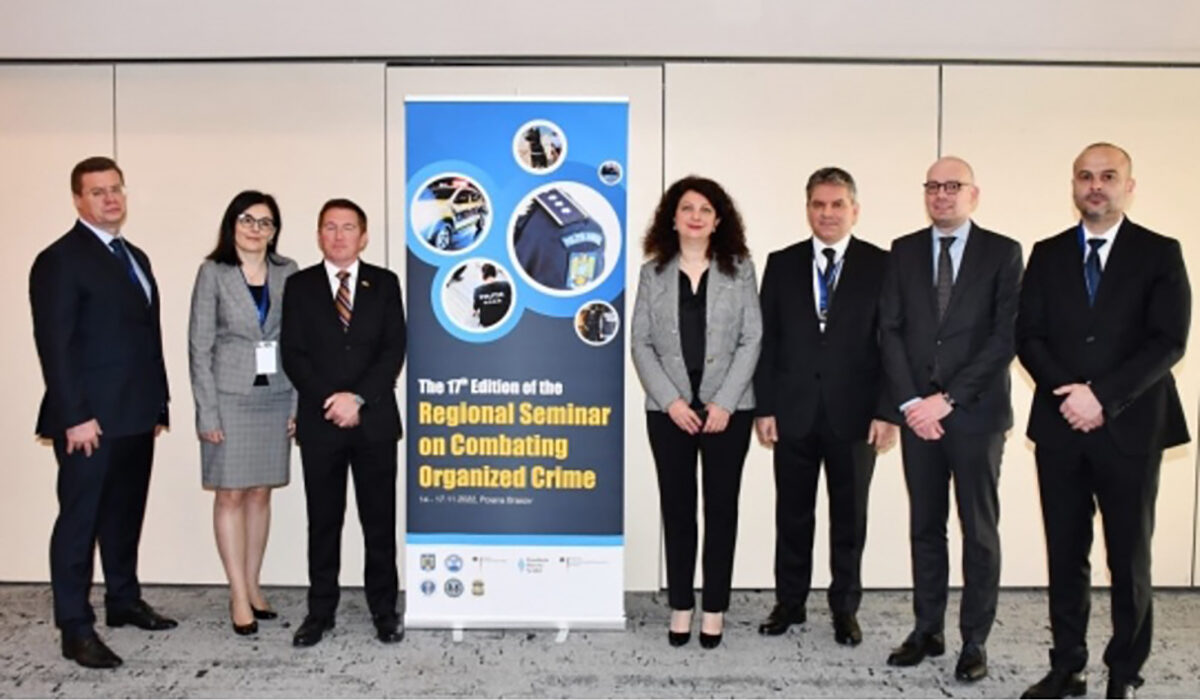 Between the 14th and 17th of November of this year, in Poiana Braşov, took place the XVIIth Reunion of the heads of structures for fighting organized crime in the South-East of Europe.
The event brought together experts in the field of preventing and countering organized crime, both at a strategic and operational level, from the General Inspectorate of the Romanian Police, the Public Ministry, the Foreign Intelligence Service, the Romanian Intelligence Service, the Internal Control Directorate, the Council of Europe, the National Directorate of Cyber Security, the General Inspectorate of the Border Police, the National Office for Prevention and Control of Money Laundering, the Romanian Customs Authority, the National Agency for the Administration of Seized Assets, the main relevant structures abroad, representatives of members of the Southeast Europe Police Chiefs Association (SEPCA) as well as international organizations/entities: BKA, DS, DEA, DTRA, FBI, HSI, USSS, SELEC, International Justice Mission, Bitdefender.
The meeting was opened in the presence of the Inspector General of the Romanian Police, police principal quaestor Mr. Benone-Marian MATEI, Mrs. Oana Daniela PÂȚU, Deputy Chief Prosecutor of D.I.I.C.O.T., Mr. Shane DIXON, Deputy of the Head of the Diplomatic Mission of the Embassy of the United States of America in Bucharest, and Mr. Christian PLATE, Minister Counselor, Deputy of the Head of the Diplomatic Mission of the Embassy of the Federal Republic of Germany.
Throughout the four days, experts in fighting organized crime had a series of debates, bilateral meetings and evaluations on current issues, such as the tendencies in organized crime, cybercrime and the impact of new technologies, the evolution of human trafficking in the current regional context, forms of manifestation of terrorism, the investigation of high-risk multi-purpose organized crime groups, national and international trends in drug trafficking and the ongoing of financial investigations.
We hereby evoke the fact that the Annual Reunion of the heads of the structures for countering organized crime in South-Eastern Europe  is an important landmark of the agenda of international police cooperation activities, carried out by the General Inspectorate of the Romanian Police.
In the current security context, the endeavours undertaken by Romania, including at the level of strengthening partnerships with the main international police organizations, are increasingly consolidating the role of our country as a pillar of stability and security in the region.